Community Events
This page contains listings for events hosted by the local community and of special interest to the Baptiste Lake community. If you have a community event that you would like posted here, please contact the BLA at
info@baptistelake.org
. For events specific to the Baptiste Lake Association, please see the
BLA Events
page. Additional community events can be found at
mybancroftnow.com
.
Tuesday, June 5, 2018
Pickle Ball
Pickleball is held at the Bancroft Curling Club on Tuesdays from 2-4 and 7-9 pm. Just $5/session and no experience required. Please bring your own indoor running shoes and all other equipment is provided. For more details on this, please contact mary.vanderpas@gmail.com or visit our website at www.bancroftcurlingclub.ca
Sunday, June 24, 2018
Exciting Workshops for 2018!
The Art Gallery of Bancroft is conducting 6 different workshops during the summer and into the fall. Details in the attached document.
Exciting Workshops for 2018.doc
Sunday, July 1, 2018
Mineral Capital Concerts
Here is a link to the lineup for Millennium Park!
Millennium Park Concerts
Saturday, August 18, 2018
2018 Garlic Fest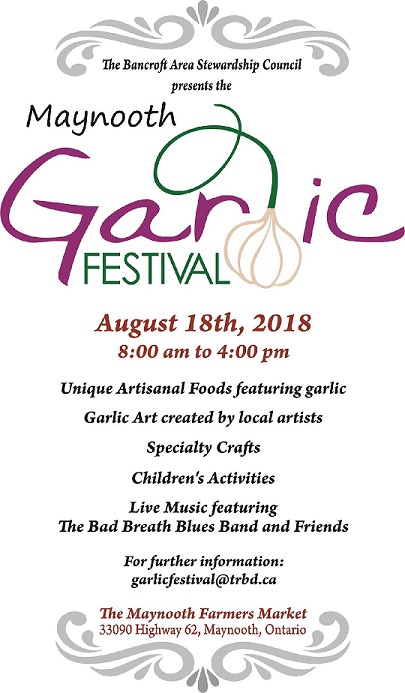 Saturday, September 8, 2018
All Candidates Meeting
Members of the public have formed a Municipal Election All Candidates Meeting Committee for Hastings Highlands. They will be hosting their Meeting in Emond Hall on Saturday, September 8, 2018
9 am until Noon
Saturday, September 22, 2018
Country Music Dance Night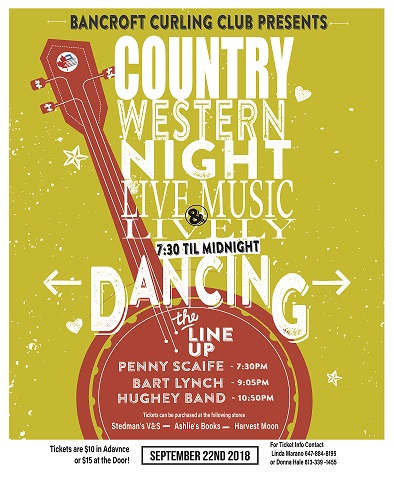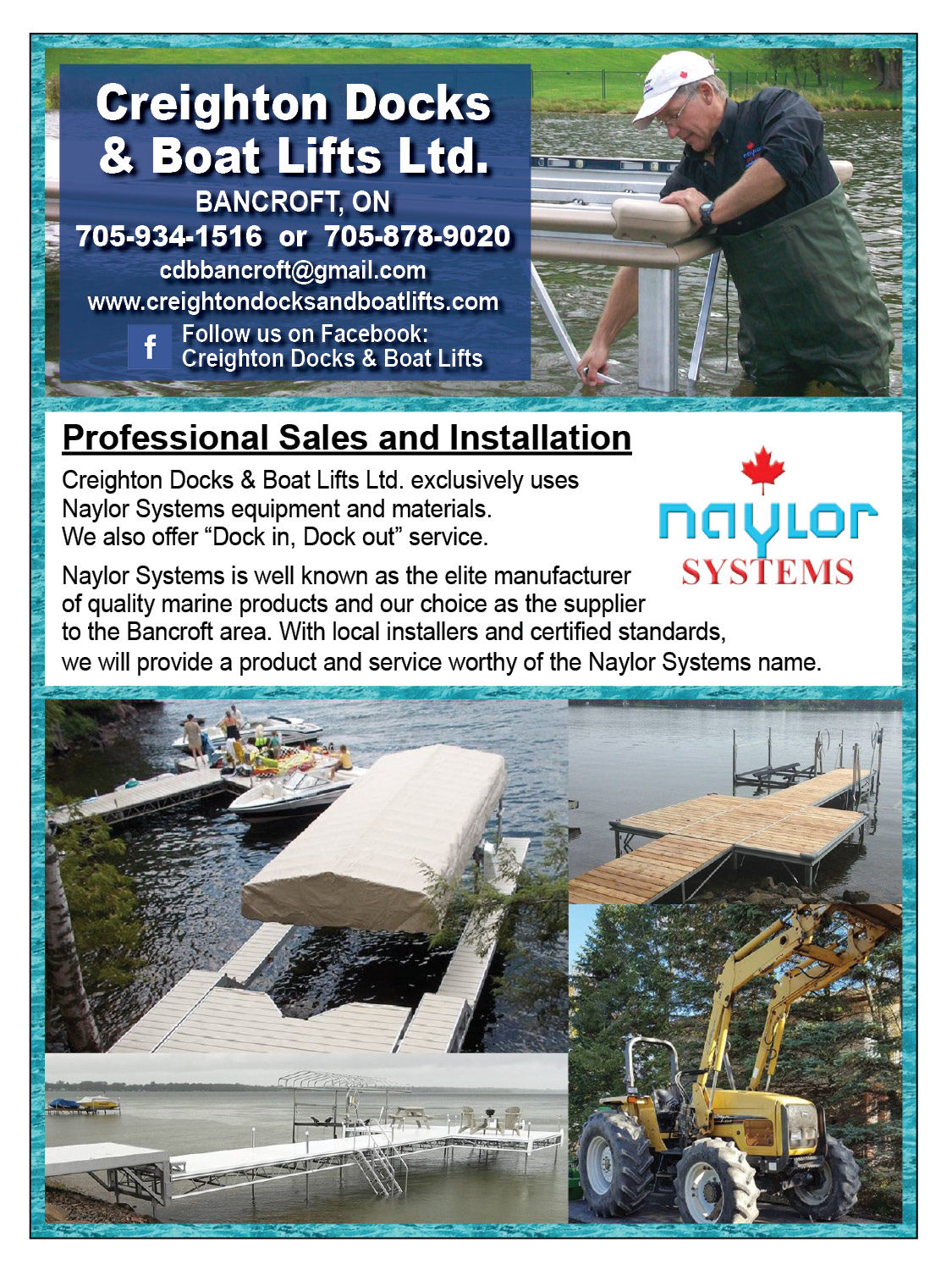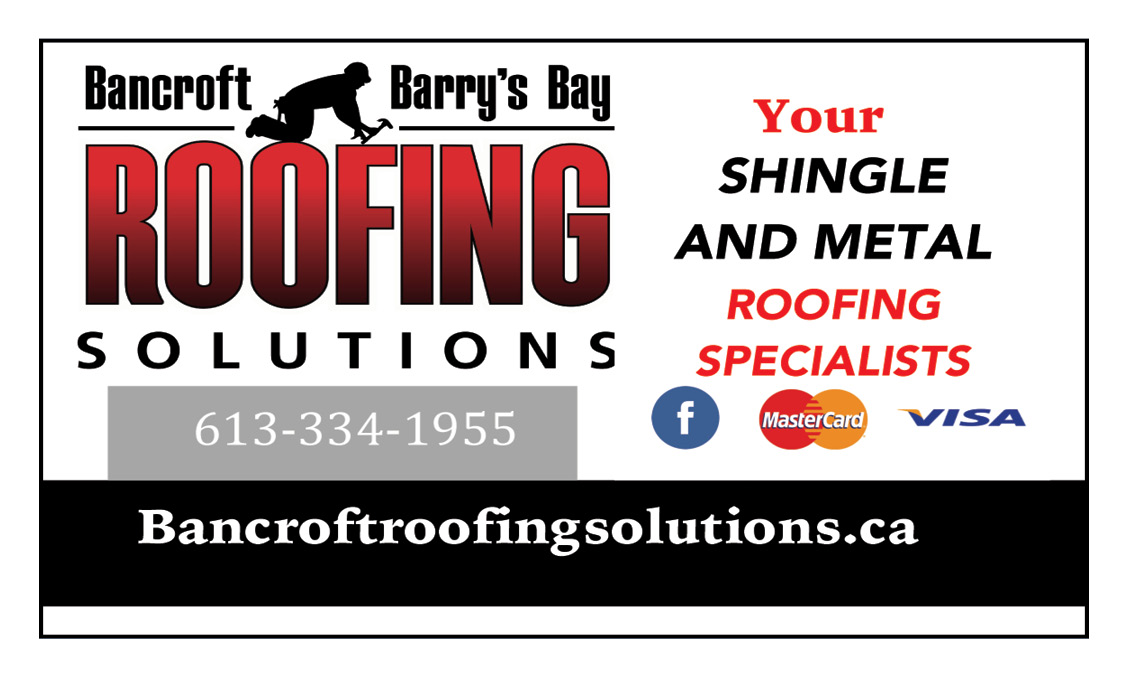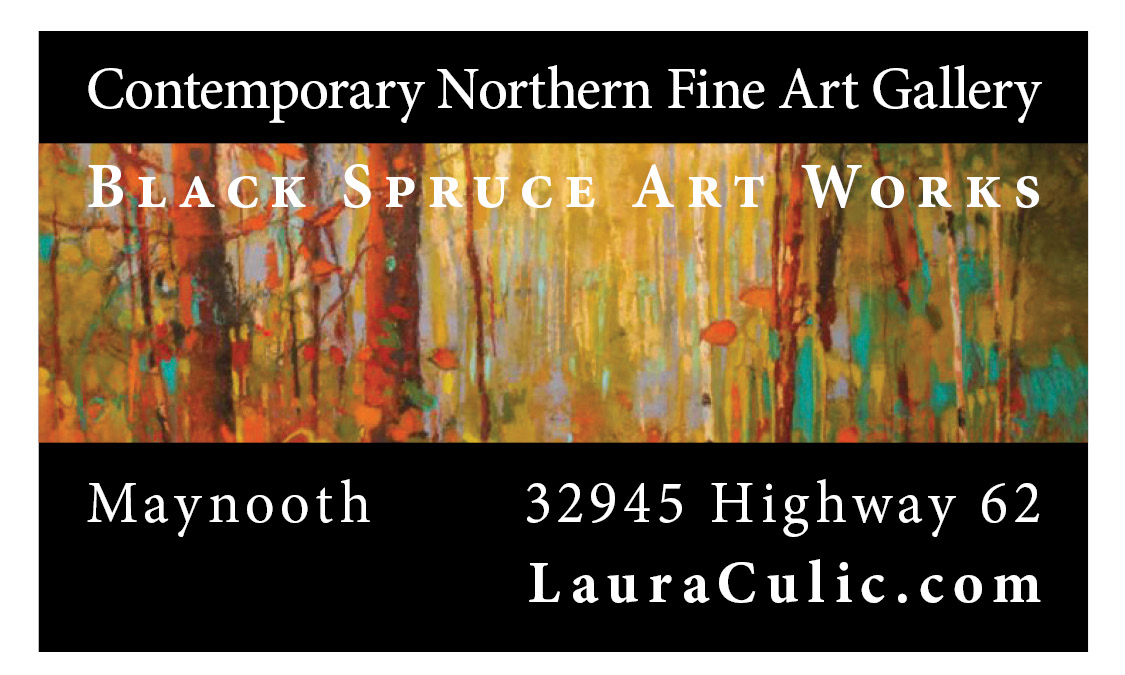 Support The BLA, Make A Donation.