Baptiste Lake Association Mission Statement
The Baptiste Lake Association is a voluntary group of members committed to representing the interests of the residents of the Baptiste Lake area. The Association works closely with residents as well as all levels of government to conserve and enhance the environment of the lake and its surrounding area. The initial association was founded in 1949.
...


The Mission is to be achieved through the observance of the following goals and objectives:

To monitor water levels and quality on an ongoing basis.
To actively promote land use planning policies and programs for the lake which have a long range vision, and help retain the character of the lake.
To promote water and boating safety.
To inform lake residents about official plans, by-laws and building codes affecting their property.
To inform lake residents about government action which affects them.
To educate lake residents and others about the environmental impact of their actions.
To maintain membership in FOCA, BACA and other non-profit organizations dedicated to the cause of conservation.
To promote a sense of community among the lake residents through the support of social events.
To promote fire safety and prevention.
To promote, maintain and support links with the surrounding community.
For general inquiries or to find out how you can volunteer to help the BLA, please contact
MyBaptisteLake@gmail.com
. For more information on how you can help the BLA by becoming a BLA Member or by donating funds, please see our
BLA Membership
page.
Important announcements from the BLA
Proposed Rogers' cell tower
At a recent Council meeting, Hastings Highlands voted down the proposed Rogers' cell tower on North Baptiste Lake Road. For the full story click
here
However, this decision is not necessarily the final out come.
"Antenna systems, including cell towers, are regulated by the federal government under the Federal Radiocommunication Act, and the decision on the placement of this telecommunications tower is strictly a land use planning matter, according to Jardine. While relevant, other concerns like health and property values are not to be considered when approving or rejecting the placement of a telecommunications tower. ISED Canada makes the final decision on whether the tower will ultimately be placed at a chosen site."
Cottage Succession Planning Seminar on June 3, 2023
The Hastings Highlands Interlake Association will be holding a Succession Planning Seminar on June 3, 2023 at 10:00AM in Emond Hall in Maynooth. Further details to follow. The Highlands Interlake Association is an association of lake associations within Hastings Highlands, which the BLA is a member of.
Member input on upcoming events
If you have a news item or an upcoming event that would be of interest to Baptiste Lake Association members, you can arrange to have it posted on our website by mailing the text of your post to
MyBLA.WebMaster@gmail.com
.
Spring newsletter
Work is started on preparing the spring newsletter. If you have an article that you would like to see published, please send an e-mail to
newsletter suggestion
.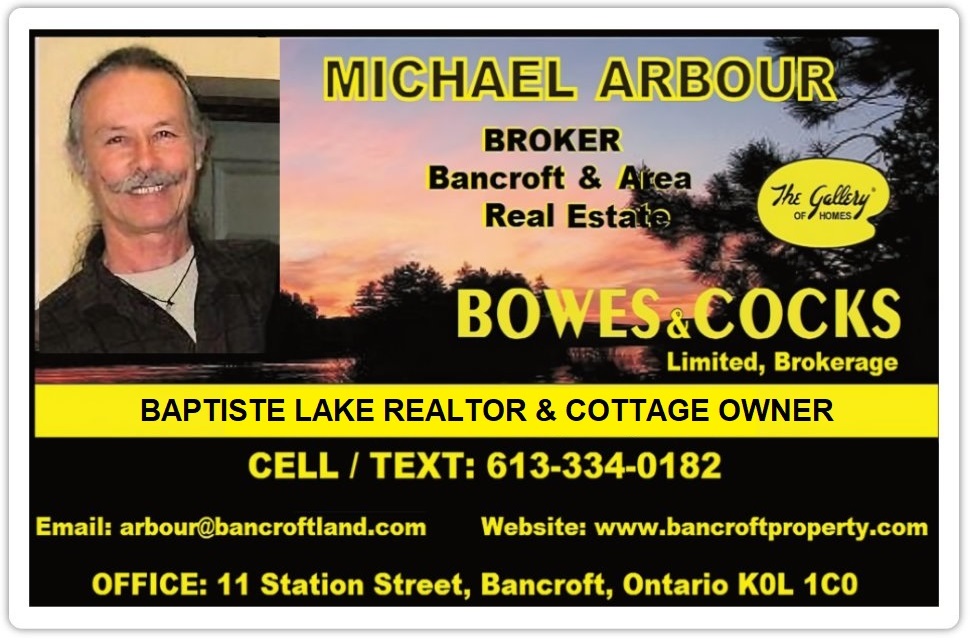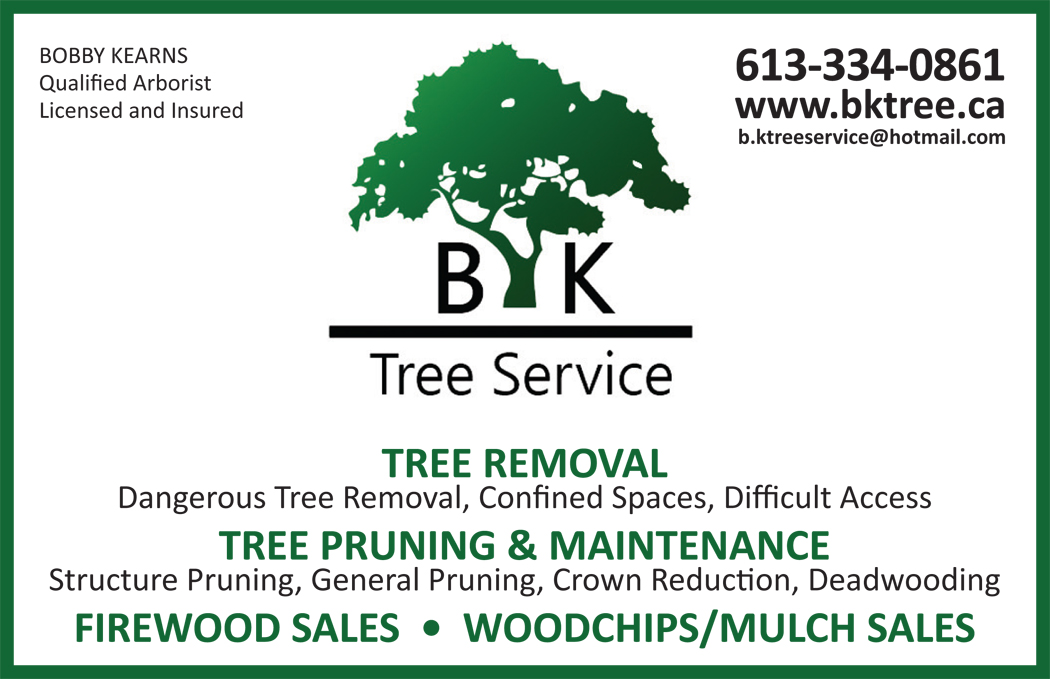 Support The BLA, Make A Donation.